We are sad to announce the retirement of our devoted manager Jill after 21 years of dedicated work for Hazelwood Homecare and we all want to wish her the very best. 1st July marked the end of an era for us and for Jill after 21 years of passionate service for Hazelwood. Since May of 2001 Jill has been a major factor in the creation and implementation of excellent care being delivered around the area of Rossendale for those who have needed it most. Even through massive obstacles such as COVID, the standard of care has always been prioritised and that was thanks to the efforts of people such as Jill who it couldn't have been achieved without!
So, whilst it may be with heavy hearts that we bid a farewell to Jill, we made sure to celebrate in style by throwing a leaving party for all of the staff to have their chance to say goodbye on 30th June!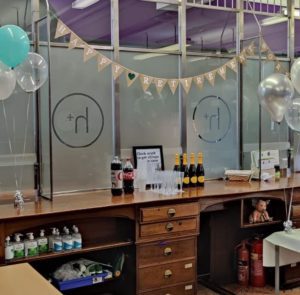 Jill has worked in healthcare her whole life. Hazelwood was initially a residential home within Haslingden that was opened in 1985 by Pat Mahgoub.  However, upon recognising that there were many visitors that were not actually ready to be relocated from their homes yet, but still required assistance Pat realised that there was a space in which community care was needed. In this way Hazelwood acted as industry leaders within the local areas and Jill has since been very involved in the mission to deliver top quality homecare.
If you are local to Rossendale you know that we are all about community spirit and Jill has been a part of that community for a long time. Although she may not originally be from Rossendale, Jill and her family have all definitely reached honorary Rossendale-ian status with all of their work done in and around the area!
'We are Rossendale through and through!'
This goes back all the way back to when 'The Valley Centre Shopping Precinct' used to be around. Jill's father actually had one of the first shop leases within the Precinct for a shop named 'Hardmans' selling DIY supplies which just goes to show that the family history has deep roots within the local community.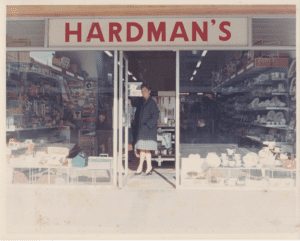 Through the years, Jill has helped Hazelwood to reach a number of achievements. Some on the day to day and others more prestigiously recognised such as being awarded with the R Awards (Rossendale Business Awards) three separate occasions. First was in 2014 for being employer of the year; then again in 2016 for employer of the year; bringing us up to 2021 where Hazelwood won the medium business award. But, amongst those awards there have also been so many outstanding achievements that happened on a daily basis that may otherwise go unnoticed, and we want to say Thank You.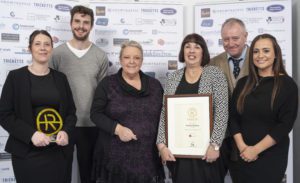 So this blog is dedicated to Jill and everything that she has done for Hazelwood and all of our wonderful clients over the years. She has been an invaluable piece of the Hazelwood puzzle since the beginning and will be missed by all, there were definitely a few tears upon her leaving. As sad as we are to be parting ways, we also wish her all the best in her retirement and everything that she does in the future, knowing there will always be a special place for her at Hazelwood!